Thursday, February 12th, 2009
---
11:30 pm
- I feel like rambling.
So I never update this anymore, but I promise I read every update everyone else makes. (Which aside from the communities I'm in is very rare thanks to Facebook.)

Another reason I never update this is because it is extremely rare for me to have two free hands. Between nursing and just life in general, when I do sit down on the computer I'm typically doing very little typing, and if necessary, it's slowly with one hand.

So, what's been going on? Hmm...not a whole lot really. I've been taking care of Eli for the past six weeks and now I've got a sick husband. Poor guy never gets sick and now he's just plain out of commission. I think he should be sick more often, he seems to like me more when he's dying. Maybe he's realizing he doesn't have much time left and he'd better get in good with me before he goes. God wants him to love me and now that death is knocking on his door he wants to avoid the firey lake of sulfur. (Hell.) I'm in an odd/rambly mood. (I made up a word. Rambly.)

I love my little dude so much! Seriously, I love cuddling him and kissing on him. I tell him I'm going to kiss him like I do until he's big enough to push me away. Honestly, I love being a mom. I do. I look at Eli and part of me wants him to get bigger. A big part of me. But I only want him to get a little bigger. When I think about him growing up, I honestly get teary. I know that this time is going to fly by (even though some days it drags, and drags...) and before I know it I'll be holding his babies. It sounds insane, but I can't help it.

I know it's insane, but I'm ready to have another baby. It won't happen for A LONG time, but still. I'd go nuts too, but hey, it's easy to imagine when it's not here or a possibility.

I rented movies today. I rented Forest Gump because I figured that now that I'm older there is a lot that I will understand that I didn't when I was twelve. I just started it now and we shall see if I am correct.

The house is completely trashed right now. Terribly. I hate it but I keep contributing to the mess by not putting things away. Ugh.

I have to babysit tomorrow and the family doesn't want me to bring Eli. For some reason that bugs me. The other family I babysit for is so excited for me to come and babysit with him and knows it won't be a problem. Oh well, such is life.

I'm going to start cleaning my mom's office once a week for $75 a time. Isn't that nuts?! That will be an extra $350 a week! Plus, my mom saw a babysitting add in the Grosse Pointe news for babysitter for thirteen hours a week at $400/month. I'm going to apply for that.

And now Forest Gump has started and I want to pay attention to it.

Pray Eli sleeps through the night. (HA! A girl can dream though, right?)
*Hold My Hand,8 Sent Messages *Squeeze**
Wednesday, January 7th, 2009
---
3:54 pm
- Have to share
(
A few pictures of my 10 day old son, Eli.
Collapse
)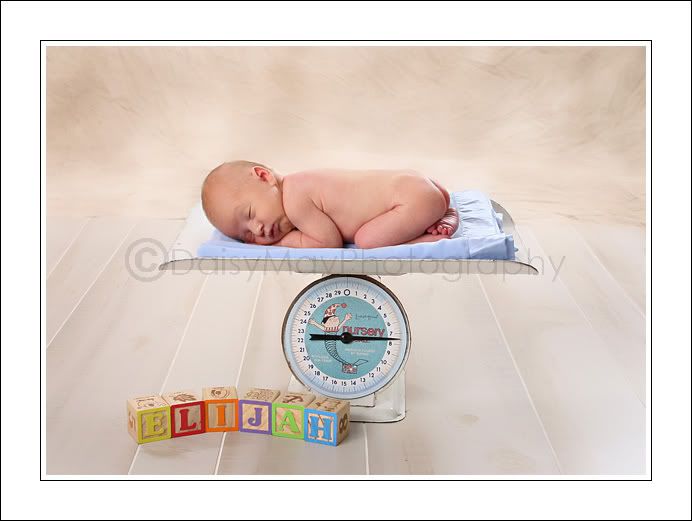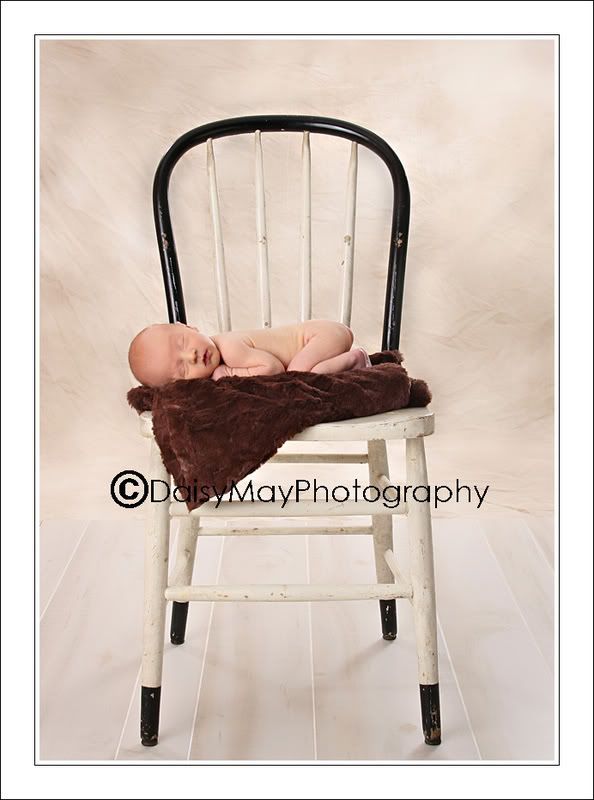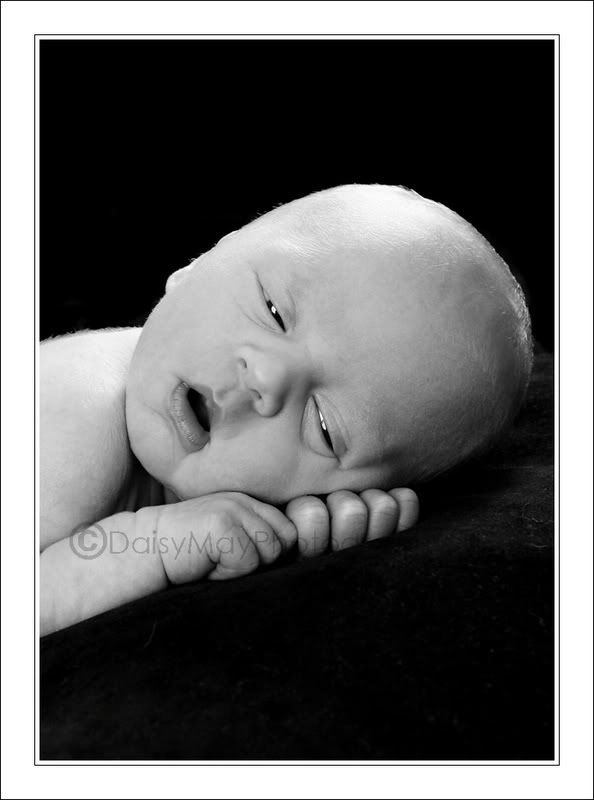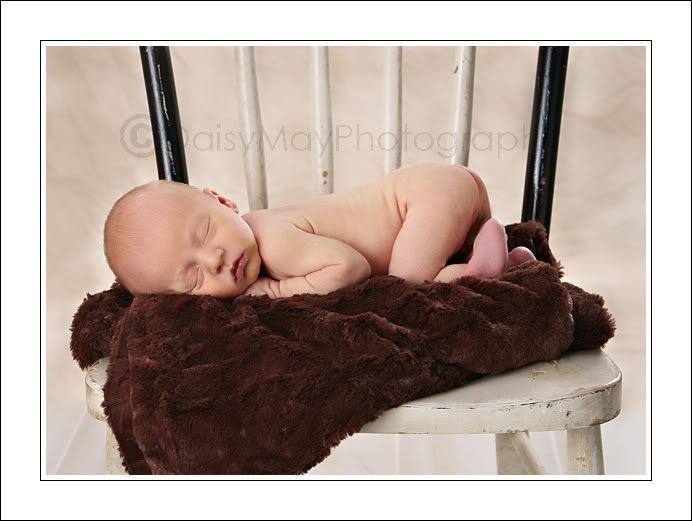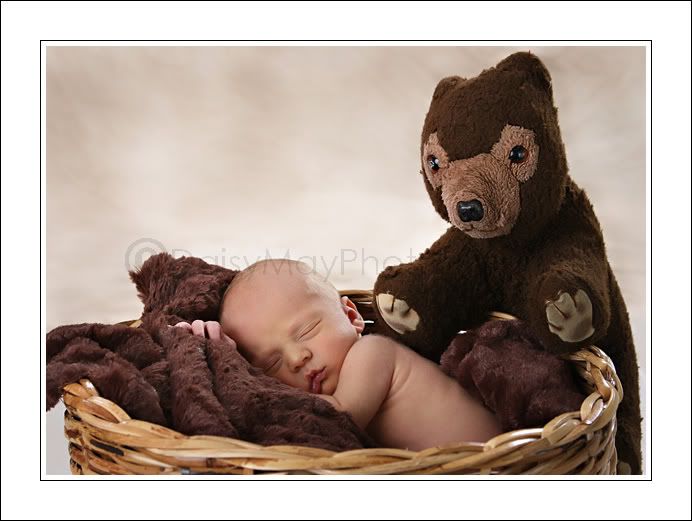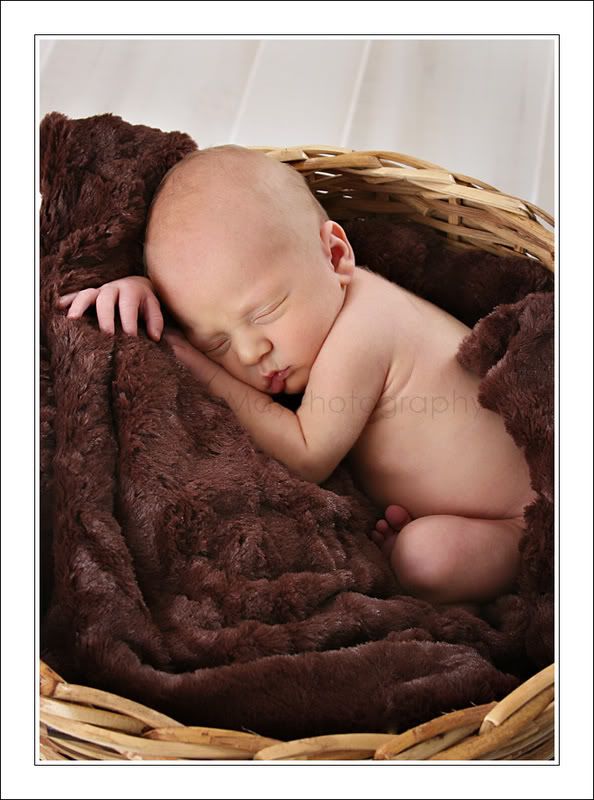 </div>
*Hold My Hand,2 Sent Messages *Squeeze**
Monday, December 1st, 2008
---
9:24 pm
- Random Update
I never update this anymore. It's odd. I check LiveJournal probably five times a day but it's never for friend's updates because there are none. Oh well.

Tonight I've done nothing. I got off of work and got home around 7:15 and the most I've accomplished since then is making myself a tuna sandwich for dinner. I've watched quite a bit of television though and have the next hour of television planned. Like I said, it's an exciting night. I've been watching Britney Spears: For the Record. I like her, she's neat.

Elijah has hiccups right now. It's an odd feeling. I love being able to feel him move around. It's craziness, really, to feel a person moving inside of you.
I can't believe I'm seven weeks away from my due date. Seven. I remember when I was seven weeks pregnant and I was thinking that I'd never get to this point. It seemed as if it was so far away, and now...I'm shocked that I'm here. In less than two months I will be a mommy. I'll have a son to hold and love. I'm so excited!
Everything has happened so fast, looking back. I don't feel like it's been rushed or anything, but when I stop and realize how much has happened in a little over a year it wows me. I mean roughly fourteen months ago I was single, praying that God would either show me a man who would be all I needed or lower my expectations because he didn't exist. Then, out of nowhere, here comes Josh. I fall in love on our first date and less than a month later we've bought an engagement ring. Fast forward a little and we're engaged, then we find out I'm pregnant. Holy crap. Then we've moved our wedding and then we're married. I'm moving out of my house and into Josh's. Then we're living in our home. Our first place. Now we're moments away from being a family. When Eli gets here he will fill a void that we never even knew was there.

I'm now watching Real Chance of Love and they're drinking champagne. It makes me really want some. I wonder if Josh would be willing to get me some sparking grape juice on the way home from work...I don't know if I want to make him go out of his way and I know the grocery store on the way home will be closed...I'll figure it out.

I want Josh to come home. I don't really know why, but I do. He's an amazing guy. He's so understanding of me being lazy the past few days and doesn't complain if I'm tired/lazy. He's always more than willing to do anything for me. I mention aloud that I'm thirsty and next thing I know he's bringing me a glass of water, I tell him that I want Twizzlers--just observing, not asking, and he's walking out the door at 11:00pm to go get me some. I go to bed earlier than him and there are times where I just want to lay with him, it's relaxing. I send him a text message (yes, a text from the bedroom that is 20 feet away) and he'll drop what he's doing just to come lay down with me. He deserves so much credit. I keep waiting for things to change. I'm honestly scared that one day he'll just stop. Then again, I don't think he will. He's not doing this to get a gold star, these things are almost second nature to him. I am so grateful.

Okay, I'm uncomfortable in this particular spot and think I'm going to call Walgreen's and see if they sell that juice, then I know where to ask Josh to go after work. :)
Thursday, July 17th, 2008
---
1:06 pm
- Update on life.
So, I haven't updated this thing in a long time.
I check it daily and I have noticed that others update less and less, that upsets me. I love reading LJ's and I feel as if it's dying out. Being suffocated by MySpace, Facebook and other social networking sites.
Quite a bit has happened in the 8 weeks since I last updated.
I found out I was pregnant, seriously questioned everything I believed in and considered an abortion, decided against it, moved my wedding from next October to this August, began marriage counseling, put an offer in on a condo, saw my baby for the first time, and have had two wedding showers.
As crazy as it is, I find it entertaining that I can sum it all up into one sentence, with the help of many commas of course.
To say the least, life has been hectic.
Just the same, I can't say that much of it has stressed me out like it should, and I thank God for that.
With the exception of the first week of finding out I was pregnant (the scariest and most stressful week of my entire life), I have been very calm with all of this. The way I see it, it's all going to happen whether I'm ready or not, so I'm better off just going along for the ride.
I've also been blessed with an amazing fiancee, family and friends. The three F's. Josh has been wonderful-supportive, loving and patient through all of this. He doesn't complain when I fall asleep at 10:30 and rubs my back for hours to help me forget that I feel like crap.
Mine and Josh's family have been really great despite a few early bumps in the road. They too are supportive and doing all they know to help and prepare us, as well as themselves for what's happening.
Finally, our friends. They've been helping and also supportive, loving and all. They've helped make light of dark situations and allowed both Josh and I time to laugh and relax, which is/was desperately needed.

All in all, life is good. Crazy, and nothing like I would have planned, but good.



current mood:
tired
Thursday, May 22nd, 2008
---
9:55 am
- Crying out...
You make everything glorious
You make everything glorious
You make everything glorious
And I am Yours
What does that make me?

My eyes are small but they have seen
the beauty of enormous things
Which leads me to believe
there's light enough to see that


You make everything glorious
You make everything glorious
You make everything glorious
And I am Yours

From glory to glory
You are glorious You are glorious
From glory to glory
You are glorious. You are glorious
Which leads me to believe
why I can believe that


You make everything glorious
You make everything glorious
You make everything glorious
And I am Yours


Sunday, April 13th, 2008
---
1:54 am
- Criss Ann and Lili
Okay, so I've been babysitting these two girls, Criss Ann and Lili since a few weeks before Lili was born.
Criss Ann is now almost three, Lili is almost two. It really is crazy to think that I've been watching them for so long, but I have, and I've loved it.
I've been with Lili since she was a baby. I mean, I know it's not like she's twenty, but still.
Anyway, the family is moving to Milwaulkee on Thursday and today was probably the last time I'll see them.
I grew really close to the parents, Brent and Donna, as well. I'm really sad that I'm not going to be able to see those girls again.
I don't know.
Maybe I'm odd, but I used to be there at least two days a week, 7am-9pm. I mean, I was there when they woke up and went back to bed.
I'm seriously going to miss them like crazy.
Tuesday, March 11th, 2008
---
9:52 pm
- I just got engaged
I JUST GOT ENGAGED!
JOSHUA ALAN BLUM PROPOSED TO ME AND I AM ENGAGED!
AND QUITE HAPPY, HENCE THE EXTREMELY LARGE FONT.
*Hold My Hand,8 Sent Messages *Squeeze**
Sunday, February 24th, 2008
---
5:35 pm
I had an eventful weekend.
Friday night I got free Piston's tickets from one of the people I babysit for (he's a producer for the Milwaukee Bucks).
That was awesome. Josh and I went to the game and they were very good seats and it was definitely a fun night.
Last night Jenelle, my dad and I went out to dinner at a Japanese restaurant and had some delicious steaks and a good time watching them cook our food infront of us. Then we we went and saw Chicago, the musical, at Macomb. It was wondrous!! It was amazing. We had front row seats and I can't even begin to explain how excited I was and how great the entire production was!
I LOVE the theater!

Anywhoozle.
I've got quite a bit of homework to do and that's actually the reason I opened my laptop in the first place. I'm distracted by Celebrity Rehab and LiveJournal. Funstuff.
Friday, February 15th, 2008
---
1:14 pm
Valentine's day was very nice.
A week or so ago, Josh made up a trivia game with questions about our relationship. I had to answer 7/10 of the questions correctly in order to get my gift on Valentine's day. I got 8/10 right.
Yesterday we got all dressed up and went out to dinner at Brio. It was delicious! Then we wandered around Lakeside to kill time and I bought a new dress. Then we saw Definitely Maybe, came back to my house and watched some Heroes. It was really, really nice though.
He made a poster with pictures of us and cute quotes on it, gave me flowers (gerbera daisies, my favorite, and he specified no pink), and a beautiful ring.
It was a great, great Valentine's day.


With one exception:

I got into my first car accident.
Yes, yes I did.
I was coming up the exit ramp at 9mile off I94 and coming to a stop, looked down for 2 seconds and someone in that time period decided it would be a good idea to switch lanes. I hit them and did some not-so-nice damage to my car and scratched theirs up. The cops got called, I got a ticket and was pretty darn shook up for the next hour. Everyone was fine, but it sucked.
Mainly because I have a ticket (speeding) that I'm going to court for on Tuesday and was hoping to get it reduced to something with no points. I hope that's still a possibility.

I hate the fact that I see I'm growing up. I can't do everything anymore because I have too much to save for. I'm economically limited.

Hmm.
Phooey.
Monday, January 28th, 2008
---
9:25 am
- Trust
Trust is a weird thing.
We give it to people we've just met and withold it from those closest to us.
We don't trust ourselves with the simplest things, but we hand over huge parts of our lives to strangers.
I just find that odd...

Just one of my random thoughts while walking across campus on yet another freezing winter day.
*Hold My Hand,1 Sent Messages *Squeeze**
Wednesday, January 23rd, 2008
---
10:37 am
- My obituary
In my journalism class we had to write our obituaries. I got distracted and wrote this:


A young woman was found dead in a Reno motel early Tuesday morning. Authorities identified the woman as 23 year old, Lindsay Eschenburg, a Michigan resident.
Lindsay had broken into the motel around 3:15am on Tuesday morning apparently seeking shelter from a wild creature. Ms. Eschenburg phoned home after kicking in the motel room door and frightening a sleeping family out of their beds.
Her mother, Elaine, who has since committed a murder/suicide and therefore could not be reached for comment, left a message for her daughter on the hotel's answering machine. A source claims, though it cannot be confirmed since Nevada authorities have not released the tape, that Elaine just sung the alphabet in Spanish and then hung up.
The family Ms. Eschenburg terrified out of the room asked not to be named but reported that Lindsay appeared crazed and delusional and was bleeding from the eyes.
By the time police arrived she had clothed herself in a banana costume, eaten three pillows, urinated on the ceiling (an act medical examiners are still trying to figure out), and removed all of her teeth.
The strangest thing about this situation is that, according to family members, Lindsay seemed perfectly normal. She had just graduated college and was starting her life as a kindergarten teacher in a Michigan suburb.
The only indication that anything was wrong was her excessive drug use and the formation prostitution rings, run by Lindsay herself. Michigan police had just learned of Lindsay's disappearance only hours before the discovery of her banana clad body. Lindsay is survived by her pimp, Silver Bullet, her extensive martial arts training, and her keen knowledge of the streets.
Fumes radiating from her ears, nose and mouth aroused suspicion when paramedics were killed attempting to remove the body. The Federal Bureau of Investigation has classified Ms. Eschenburg's remains as a matter of national security.
Funeral services are to be announced after the body is released from custody and medical examiners replace her teeth with something other than chicklets.
*Hold My Hand,3 Sent Messages *Squeeze**
Wednesday, January 16th, 2008
---
10:55 pm
I'm in an awful mood right now.
I want to throw things around my room--all while weeping and screaming.
But instead, I'm sitting here in silence talking to my best friend who is helping me out tremendously because she's amazing.
But I still feel this way.
In 10 minutes, I'll be fine, but right now, I'm pissed.
That probably should have been like two or three sentences but I don't care.
I may have missed a comma in that last sentence.
Oh well.
I'm furiously frustrated.


EDIT:
15 minutes after this I was totally fine.
I get randomly stressed.
*Hold My Hand,1 Sent Messages *Squeeze**
Thursday, January 3rd, 2008
---
1:50 am
I bought a new dress today.
I love it.
I can't wait to be able to wear it.
What was cool was the fact that Josh actually enjoyed watching me try on clothes.
I loved that.

I came home and ordered two more dresses online.
(2 dress AND SHIPPING=$47!! I had to!)

I put the one on later in the evening and Josh and I danced around to Michael Buble.
I love that we can do that. As silly as we were being, I never once felt stupid.
I actually felt great that he would happily (and I believe he initiated most of it) twirl me around.

We ended up at the comedy club and got picked on.
I really enjoy that.
We intentionally chose a seat right up front.
I ended up getting pulled on stage--a great night.
*Hold My Hand,2 Sent Messages *Squeeze**
Wednesday, January 2nd, 2008
---
3:53 am
There's so much going on in my head right now.

I'm so emotional, but not in a bad way. It's just like a flood of feelings.

It's almost 4:00am. I need to get back on somewhat of a normal schedule for when school starts.

I want my real life to start.
I want to get married. Right now.

I need to win the lottery.
I do.
l'd give so much to the church, family and friends, but I'd also get married.
And save a great deal.

Michael Buble's "Everything" is amazing.
It puts my feelings to words, but even those fall short.

I love my friends.
I love the relationships we have.

I love Juno.
And music.
And entertaining.

I just want to cry and let all this out.
But my heart keeps swelling up with some new emotion or thought and it won't matter.

Some of this is a feeling that I know NOTHING can relieve.
Nada.
Not for some time.
It's not a bad feeling, it's just overwhelming.
I guess it's like being so excited for Christmas to come.
The excitement builds and builds, but there is NOTHING you can do to bring December 25th closer.

I have Josh Gracin (country music) playing on my computer and there's an infomerical for some workout machine playing and I'm pretending in my head that it's the music video for this song.
It's exciting.
Do that sometime.

My new year was fun.
I spent it babysitting with Josh and it was really nice.
I would have liked to be able to be at the church with everyone, but having a nice, calm night was really appreciated.
I'm exhausted lately. Just sort of "done" for awhile. I just want to do relaxing things. But anyway, I rang in the new year with a glass of sparkling white grape juice and Joshua. I made him stand up and we counted down from 5. We shared a kiss and toast.
Then we went back to watching tv and alternating computer time.

Josh's mom has a MySpace and in her profile it talks about Josh and says, "He is dating Lindsay, the love of his life." At Thanksgiving she gave thanks that Josh "finally found love."
There's something about those things that really make me happy.

Jerilyn is amazing.
When she becomes famous I hope she knows that I always knew she would be.

I want to lose 20lbs.
At least.

I'm exhausted now.
Goodnight.

current mood:
tired
*Hold My Hand,1 Sent Messages *Squeeze**
Monday, December 24th, 2007
---
4:11 am
So, it is absolutely ridiculous.

It is 4:11am and I'm wide awake.

I just finished off the last season of Gilmore Girls and (I know I'm way behind) I'm all emotional.
(Josh gave me the season as an early Christmas present--thank you!)
I managed to go almost a year without hearing anything about this season and am proud of that.
That fact also makes me think of a Jim Gaffigan joke, but hey.

I liked the way the show ended. I heard bad things about it, but I was satisfied.

I'm overly emotional though. I think I know why and in the next few days I should be getting my answer.
I realized that laying/lying (which one is it?) in bed, trying not to cry for reasons beyond me and then thought about the date and realized it was true.
Phooey.

Anyway--so I need to be sleeping and not wide awake and PMSing (yes boys, that's what I was referring to above) over Gilmore Girls and silly things.

Merry Christmas eve.

I'll update after Christmas, I'm sure.

Gosh, I need to go to bed.
*Hold My Hand,1 Sent Messages *Squeeze**
Wednesday, December 19th, 2007
---
7:09 pm
- My 2007 movie list
Tuesday, December 18th, 2007
---
10:43 am
- Grades
EDIT:
UGLY SWEATER Christmas Party
Wednesday, December 26th 7:00pm
Lakeside Community Church
Bring a gift for an exchange ($10 limit) and you must wear an ugly sweater. The sweater voted most hideous will win a prize.
Let me know if you'll be coming so I can get an idea on what to get as far as food.


Also, Allison bought me a Santa suit.

So my grades are posted!

I got an A in 3/4 of my classes and a C+ in my history one. I am very relieved about the C+ because I thought I was going to totally bomb the final and screw my grade completely.
I am very, very happy.
I've got a 3.57 GPA!
Neato!
This next semester is going to be the hard one though.
:(

In the meantime, I'm enjoying break and taking advantage of the snow.
I went sledding twice already and have been hanging out with everyone. It's really nice.

I still have a decent amount of Christmas shopping to do but I'm not worried about it at all.

Fun times, fun times.
Tuesday, December 11th, 2007
---
1:09 am
- More random thoughts.
I was thinking in the shower the other day and had some really random thoughts.
One of them being, "He McNabbed that."

I really need to get back on track with quiet times.
I've never been able to get on a solid schedule for more than a few weeks and that bothers me a lot.
Lately, I've found myself being really tempted to drink, and even a few seconds ago there was a cigarette by my brother's computer and I picked it up with intentions of just taking one puff. It's crazy and I hate it--it's not me and I'm not used to being so prone to temptation. I need to get back on track.

I have one final left and I'm done with classes for a few weeks.
I am thrilled about this fact.
As far as that one final goes, I'm probably screwed but I don't care because it means I'm done with classes for awhile.

I still have quite a bit of Christmas shopping to do and I keep forgetting how close it actually is to Christmas.
Plus, the fact that I've been broke doesn't help that either.

Pulp Fiction is a good movie.

The coffeehouse was this past Sunday. It was a lot of fun.
I loved getting all dressed up and cannot wait for another occasion to wear the dress I bought.

Tomorrow I babysit from 11-8:30. That should help out with the cash flow.

I'm a happy camper.

Hey, I do believe we're filming this Wednesday after church/Buffalo Wild Wings for any of you who are interested.

Also, we're going to see I Am Legend in the IMAX this Friday. Who's up for that?

I married my dream girl. (I married my dream girl) But I didn't know that her credit was bad.

I desperately need to clean my room.

Kyle Cease is a hilarious comedian.

From now on, think about those "male enhancement commercials" as not enhancing the wee wee (yes, wee wee) but rather they make random body parts much larger, or the man entirely. Totally different meaning and then the warning, "If you experience an erection lasting longer than four hours, see a doctor" would be a much weirder side effect.

I want to go to the comedy club soon.

Josh and I saw a car on fire Thanksgiving night.
Josh got out and peed on the car.
Only one of those sentences is true.

So I ordered my Christmas present a week or so ago and I think I'm going to be able to keep it now.
My mom got me a digital camera and I was allowed to borrow it last night to take some pictures and so far she hasn't asked for it back.
I'm really hoping she wont so I can use it for Christmas related stuff.

I can't wait for Christmas!
I couldn't wait and gave Jenelle and Josh an early gift.
They seemed to enjoy them and that made me happy.

Woo hoo.

I think I'm about done rambling and will get off the internet and go read soon.




Thursday, November 29th, 2007
---
1:26 am
Life is going really well right now.
Most people, including myself, tend to update when things are negative and gloomy.
For whatever reason, words just seem to flow easier during those times, so I thought I should acknowledge how everything's been working out.

Work:
The people I babysit regularly are moving out of state. Now this is terrible.
I will miss them dearly. I mean, I've been there since before Lili was born and since Criss Ann was 1. It's nuts.
But since they're leaving, I'm picking up new babysitting jobs.
Saturday I babysat and made $10/hr.
I got puked on, but loved the kids and am going back there in a few weeks.
Then today I went to another house and will start there on Monday evenings and Saturday's.
I'm going to be really busy, but I'll be making $8/hr there.
And I'll be babysitting at my regular place still at $9/hr.
So as for now, I'm set.
Also I noticed that I've gone into these two new places with new confidence and a level of comfort I've never had before.
Awhile ago, I would have been really shy and nervous, very quiet and probably would not have said much.
Now, I'm going in totally comfortable to just start playing with the kids and carrying on real conversations with parents.
It's odd, something I've always wanted to be able to do but out of fear just couldn't do.

School:
Almost done with this semester and two of my 4 classes have become optional attendance.
I've just got to turn in my finals and I'm done. That is very nice.

Friends:
I've got great friends.
Jenelle is wonderous.
I haven't had a whole lot of free time lately to get together with everyone, but we did have a few nights playing some games at the church.
I miss summer time when we were able to be together daily, but I understand that everyone is busy now and know that we'll get together over break.
(Guys, I really want to take a road trip)
But ultimately, I know that my friends aren't going anywhere. We may be an extremely disfunctional group and so full of individual oddballs with our crazy quirks, but we mesh so well.
I have my core group that I (at least genuinely hope) know will always be around in some form and that is great.

Relationship:
Absolutely no complaints here.
I'm truly a giddy schoolgirl when it comes to this.
I've never been able to trust someone like I do Josh.
Honestly, that scares me a little because I've been so burned by guys, but his honesty and conviction comforts me.
I didn't know it was possible to love like this.

Cash Flow:
I'm broke.
Right now at least. I mean, I've got a lot of jobs and stuff lined up, but since I haven't started regularly at the new places, I have no income.
I wasn't needed Tuesday (which was a relief) so I didn't get that money and with Christmas coming I've been spending a lot.
Spending money that isn't going back in.
I really am totally broke right now, I just can't bring myself to admit that and slow down on things.

Random:
I need to replace a fuse for the lighter thing in my car so I can charge my Zune.
I got new psoriasis medication that's been working really well.
I'm obsessed with Scrubs.
I came home tonight and my mom had put new sheets on my bed.
I took all the stuff off my walls/closet/doors/ceiling and will hopefully find the motivation to clean my room so I can begin the process of redoing it.
I have to babysit tomorrow at 7:30am so I should really be asleep.
I painted my nails in between classes today.
I got a 200/200 on my presentation and my teacher said she knew she didn't have to worry about me. She didn't time me or anything because she trusted I'd do just fine because I'm good at these things. (According to her)
I really need to get serious about losing weight. I've gotten back into the habit of taking my vitamins and need to start eating healthier.
I'm really excited for Christmas.
It's time for me to go to bed.
Monday, November 26th, 2007
---
2:11 am
- Happy birthday to my best friend!
I'd like to take take this opportunity and wish my dear, best friend a happy birthday.
Today, 20 years ago, she ripped through her mothers womb and joined the world, let's congratulate her on that.

Happy Birthday, Jenelle!

For those of you who are not familiar with Jenelle, just know that she is a beautiful, hilarious, intelligent, determined, hard working, loving and passionate human being.*

*(She is also Mexican, but that does not cancel out all the above)

Congratulations on making it 20 years, girlie!

*Hold My Hand,2 Sent Messages *Squeeze**
---